Since a few weeks now the Netherlands can also be explored in the ORBX world. All this in very high resolution and, if you believe the product advertising, in absolutely new technology for the flight simulator Lockheed Martin Prepar3D v4.x. However, it can be read that they are working on optimizing the scenery for the other well-known simulators (…we are currently working on optimizing the product for Microsoft Flight Simulator X and Lockheed Martin Prepar3D versions 1 to 3…).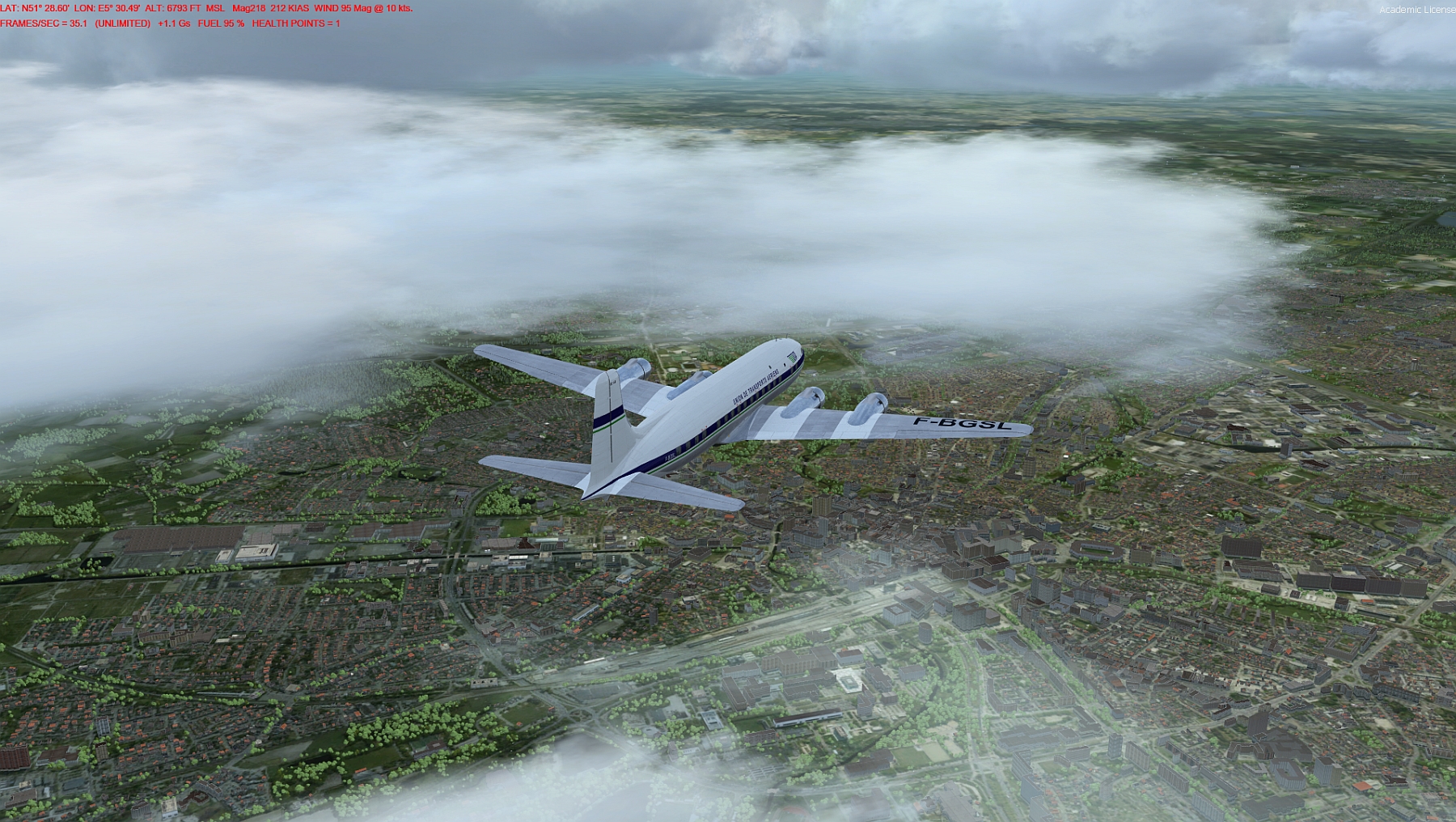 We, Klaus and Gunter, visited the virtual Netherlands together.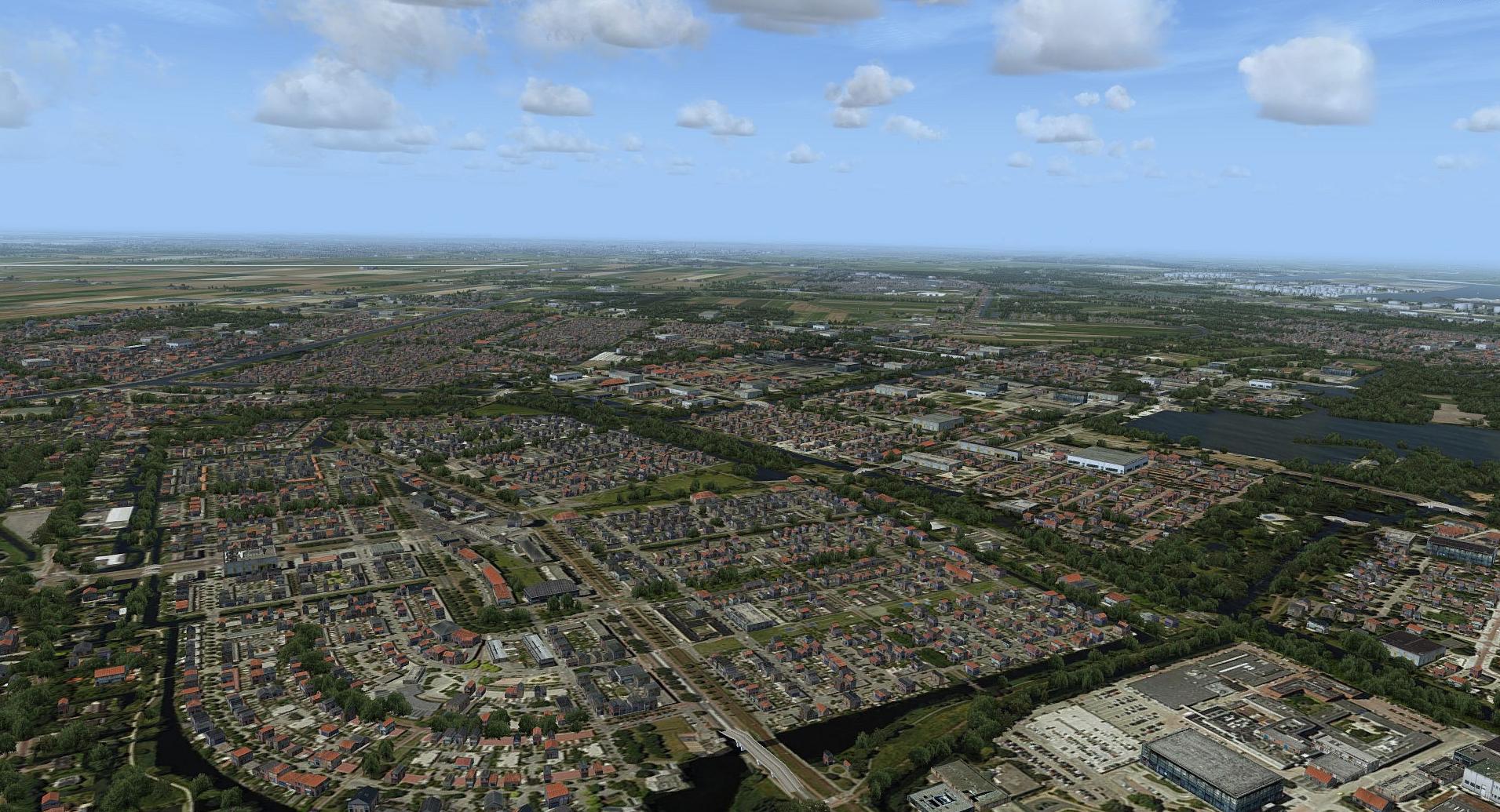 Klaus: But before you can enjoy the beautiful Dutch countryside, you have to shovel the whole virtual terrain onto your local computer. That's easier said than done. Almost 73 GB want to be downloaded and then the installation orgy begins. If you are not lucky and have an absolutely fast internet connection, you may need to be patient. The download takes time and you may need 3-4 days for it.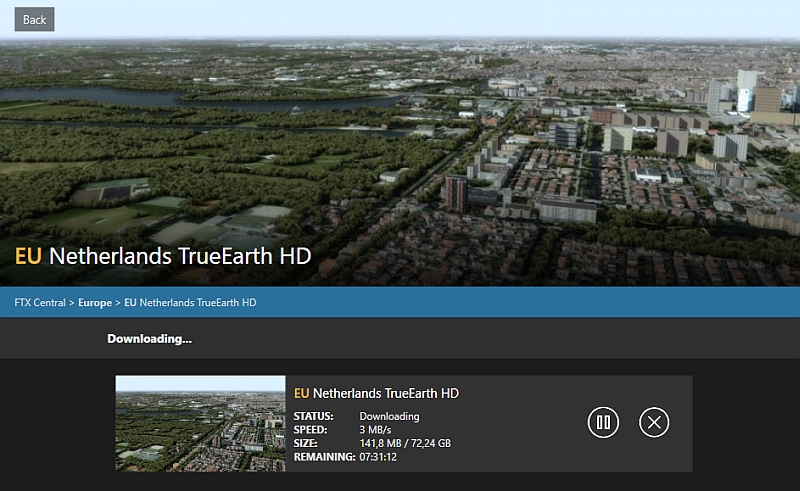 A tip: It's best to download it overnight and use a download manager that is able to resume aborted DLs.
If the file is then on the computer, it needs a storage (HDD, SSD or the like), which has enough free space for the installation. Since the Netherlands are relatively small, this seems to work just fine here, but I don't want to do such installation arias more often.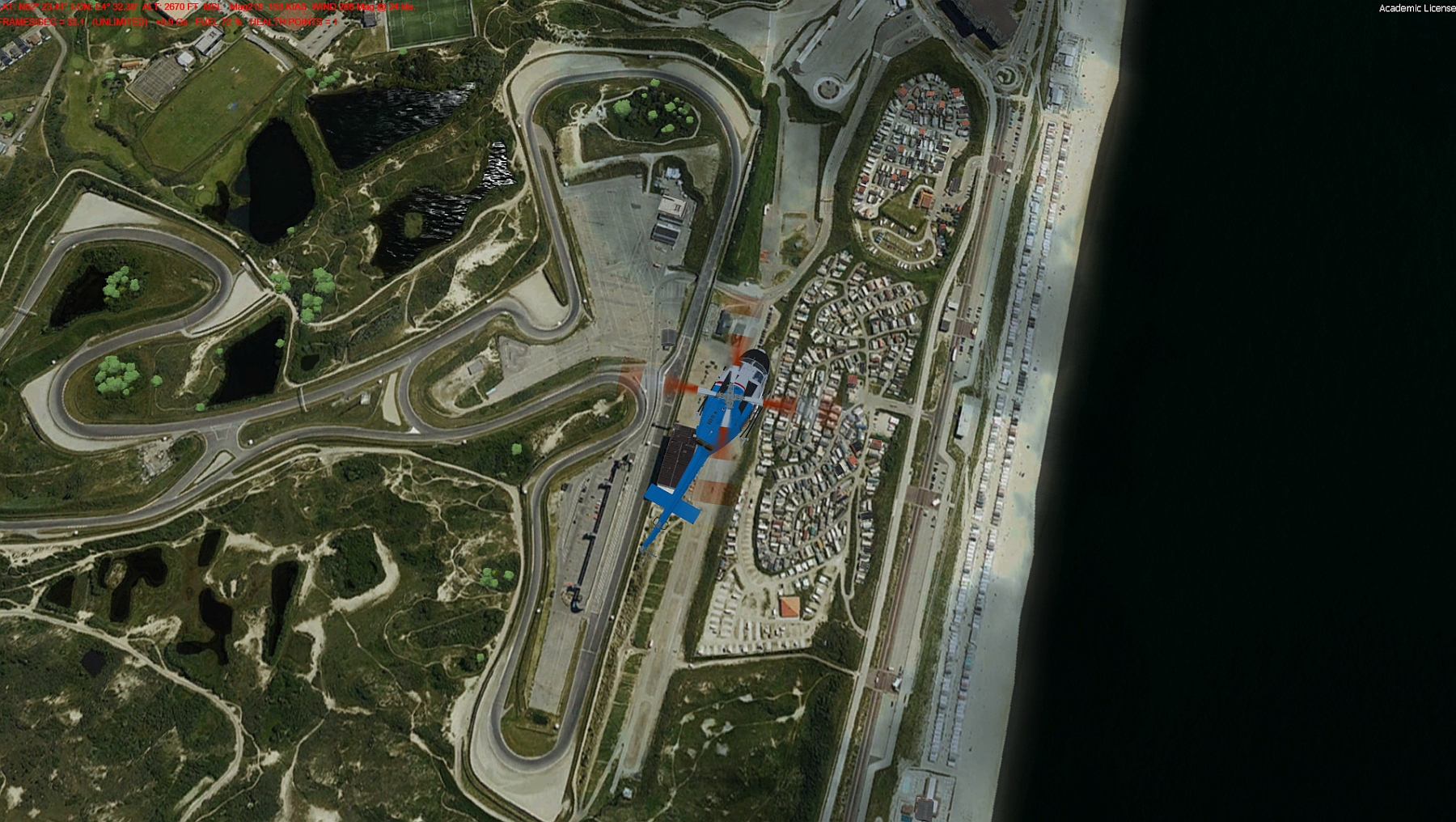 But how did someone once say "the decisive factor is what comes out of it" and in our opinion, this is quite respectable. But first things first.
This "new" TrueEarth HD technology, in which the scenery is created on the basis of orthophotos and enhanced by various autogen objects added and refined by hand, brings more reality into the simulator. But it is still a flight simulator and not a landscape simulator with planes, ships, and cars. Despite all the inconvenience during the installation, it was a lot of fun to explore the tulip fields, canals, islands, bridges, villages, and cities.
ORBX-FTX promises the following on its website:
This is adhered to as much as possible but depends very much on your PC settings. It should be a bit more powerful in terms of Video Card, CPU, memory and storage medium. Then, of course, it depends on the individual settings and also what other programs or addons are running on your computer. Weather program, AI traffic and HiTech airplanes, and additionally one or the other additional airport scenery could bring your PC to its limits. In my opinion, the good impression is only created when autogen and vegetation are set to at least "dense".
Here you have to do some testing to find the right settings for yourself. A comprehensive control panel helps to coordinate the individual settings.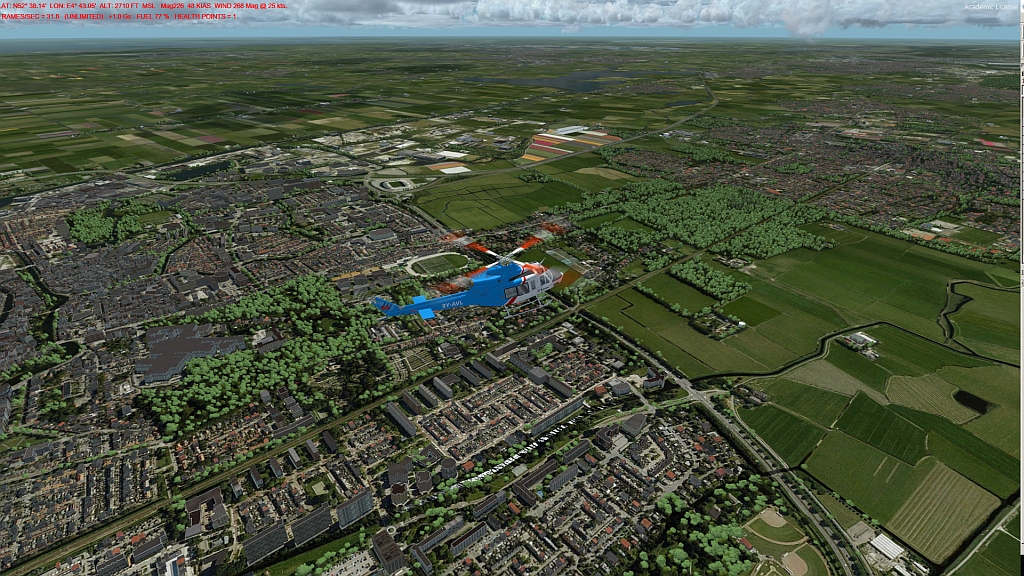 I noticed that the urban areas, in particular, fit more beautifully into the scenery. The otherwise always existing "hard and arbitrary edges" are now much more harmoniously fitted, making the ground appear much more real when flying over it. But it is recognizable that if one flys below a certain altitude the ground textures become slightly blurred and washed-out. Also here and there bridges and roads are not fitted 100% accurately ( which would probably be a bit too much to ask for).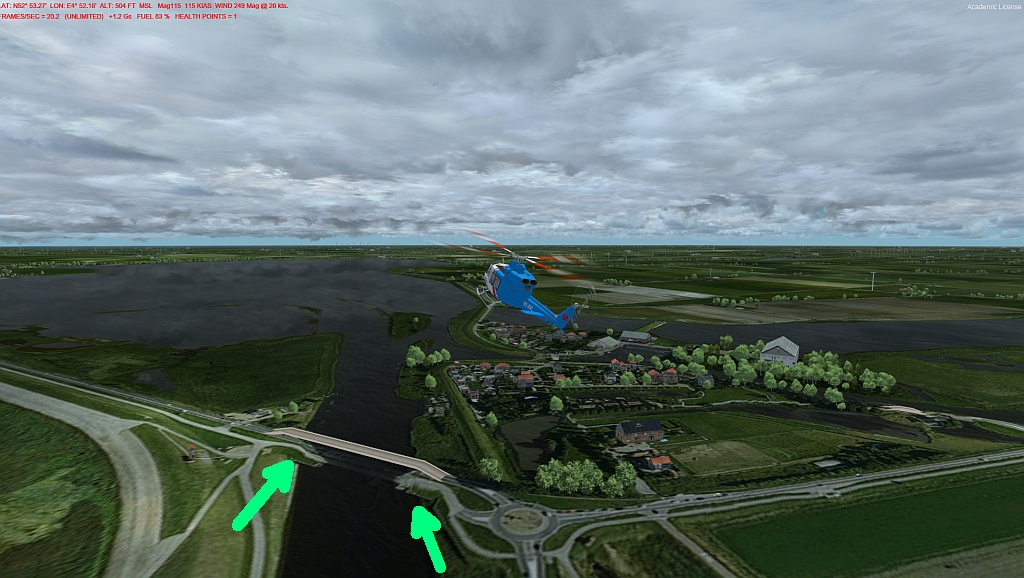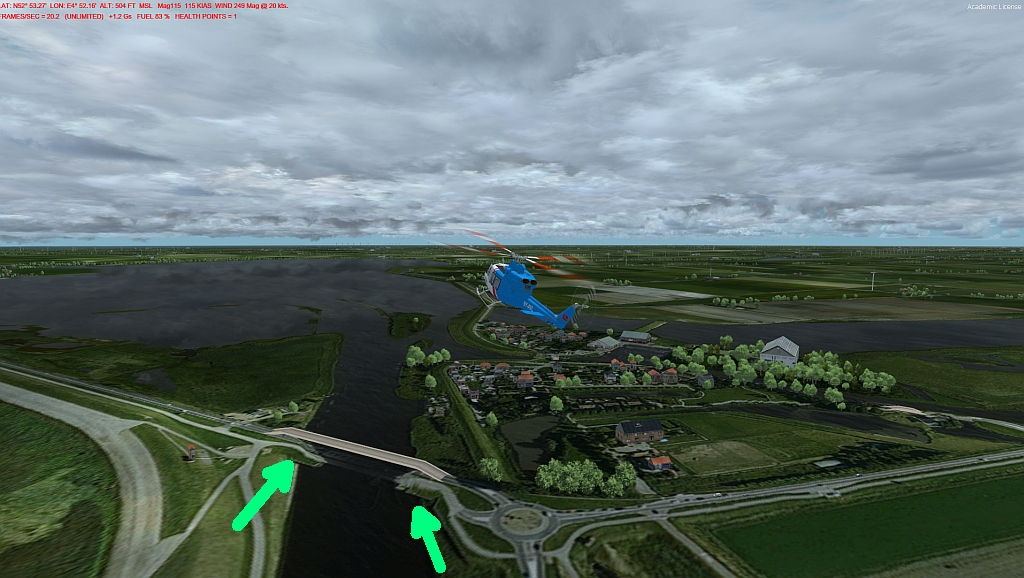 Gunter: A lot has also happened in the countryside. I have just spent two weeks on holiday in the Netherlands and have now flown around some of the smaller places I have visited in the simulator. Texel, for example, is very easy to recognize.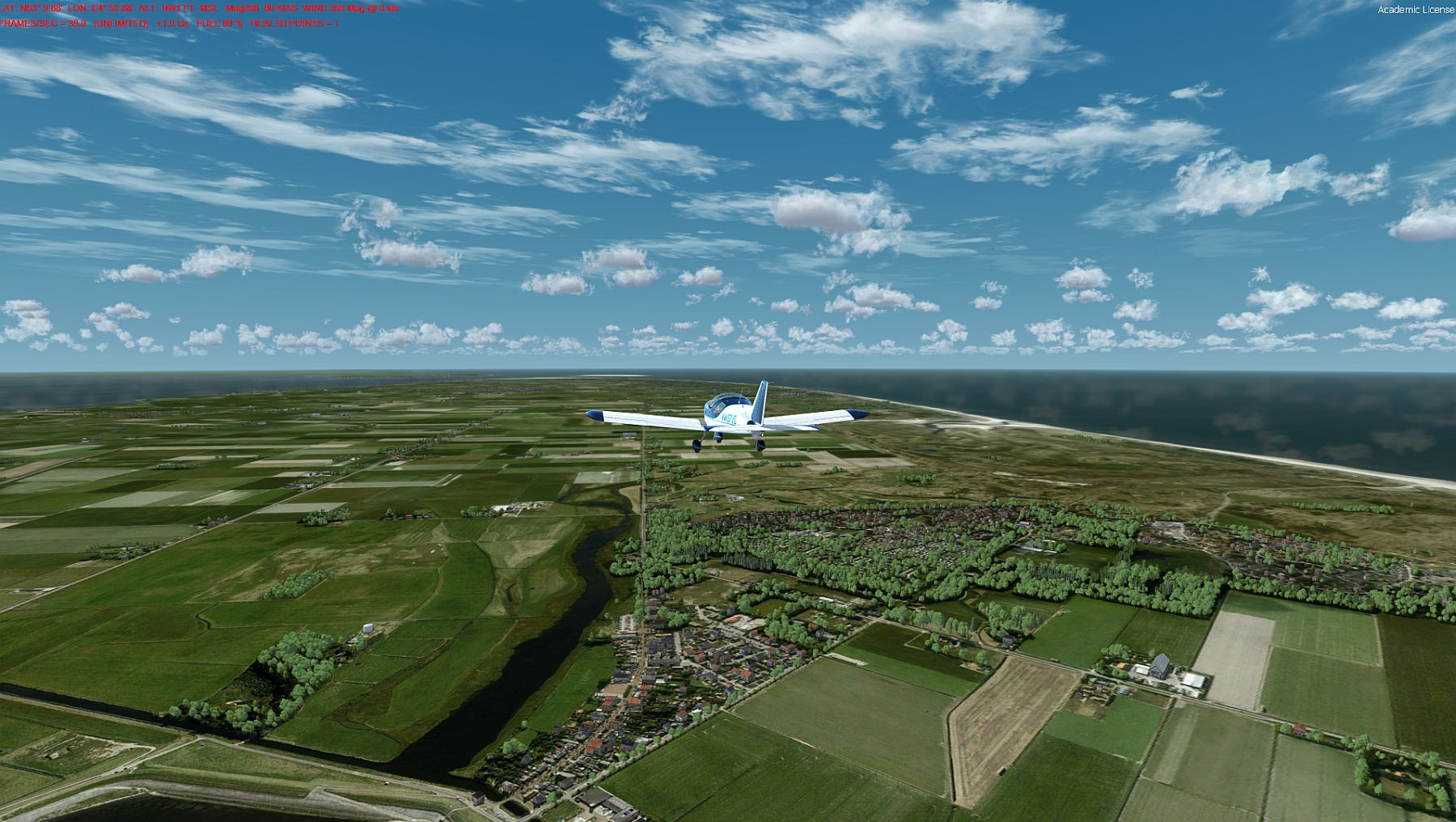 In general, the islands off the Dutch coast with their various fields, forests, and sandbanks are very well represented.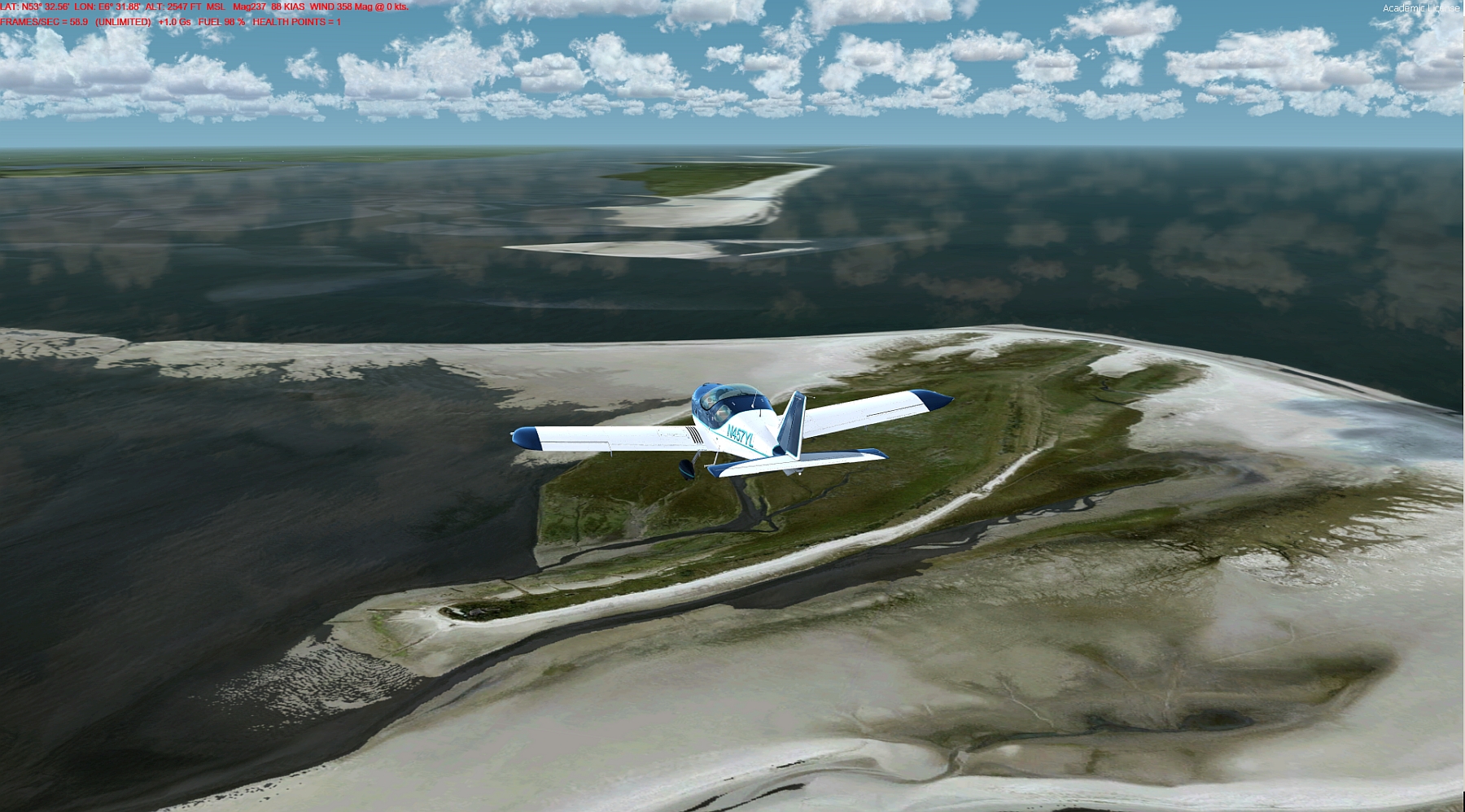 Even the small villages fit well. What is strange, however, is that the sometimes very prominent churches along the Dutch coasts are missing. The same applies to the no less interesting lighthouses. So Den Helder with his harbor and the cityscape is very well made. The "Donkere Duinen" landscape also fits perfectly. But the striking lighthouse is missing. But this is criticism on a very high level.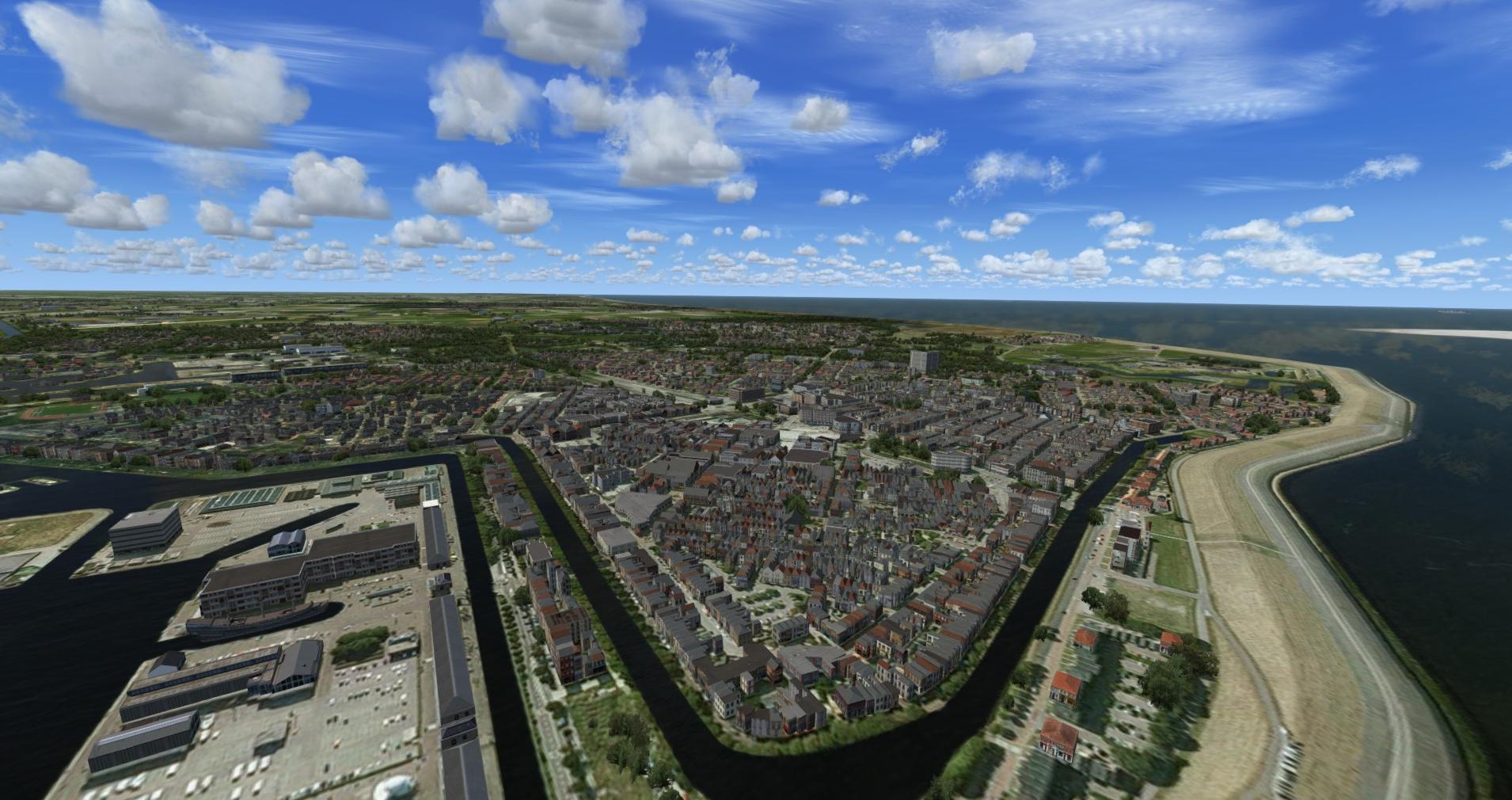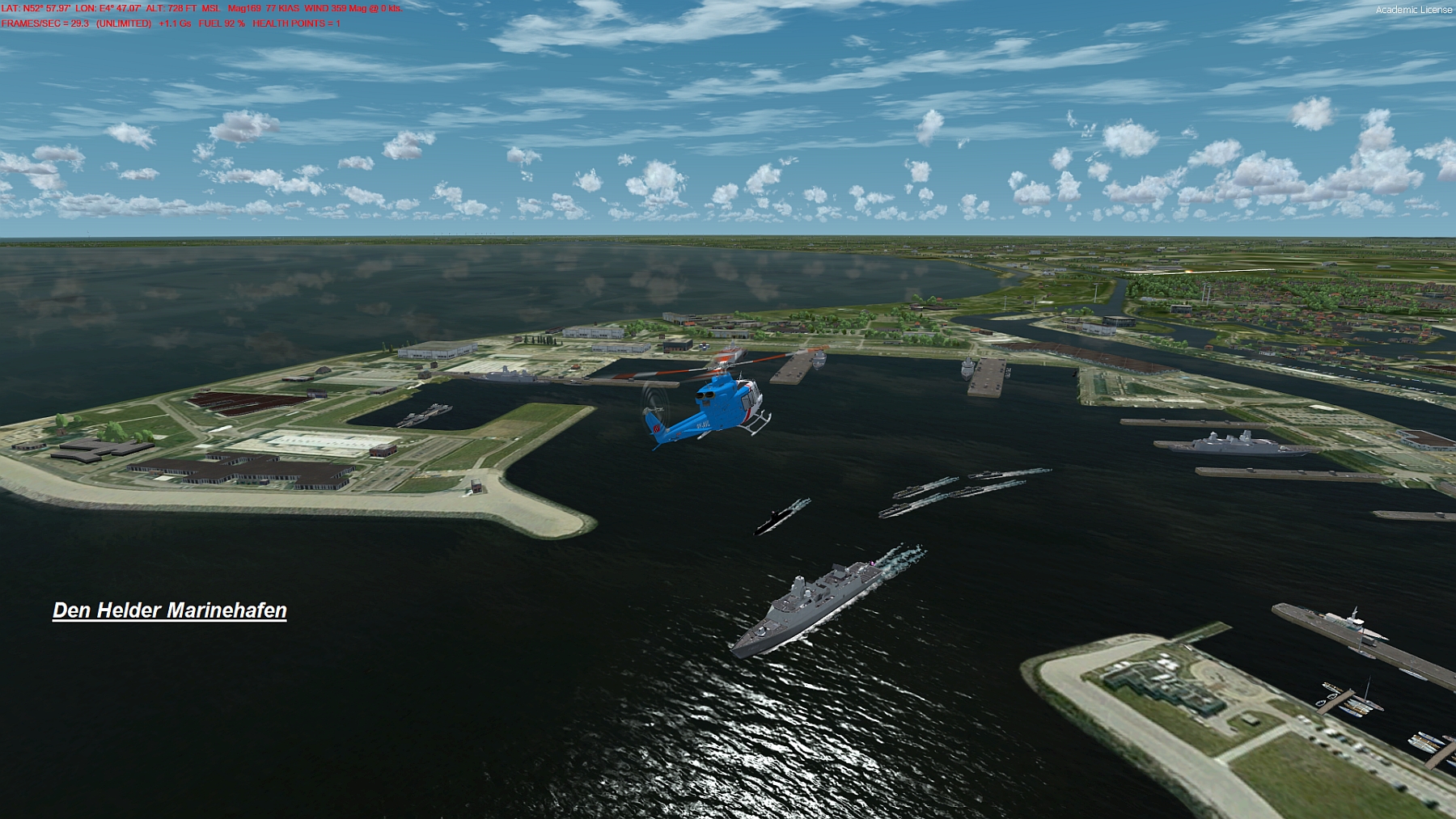 The metropolitan areas around Amsterdam, Rotterdam and Den Haag are a real feast for the eyes! Here an enormous amount of autogen is shown. Of course, this takes a hit on the frame rate, but without AI and without any other airport addon on my computer, the Majestic Dash8 worked quite well.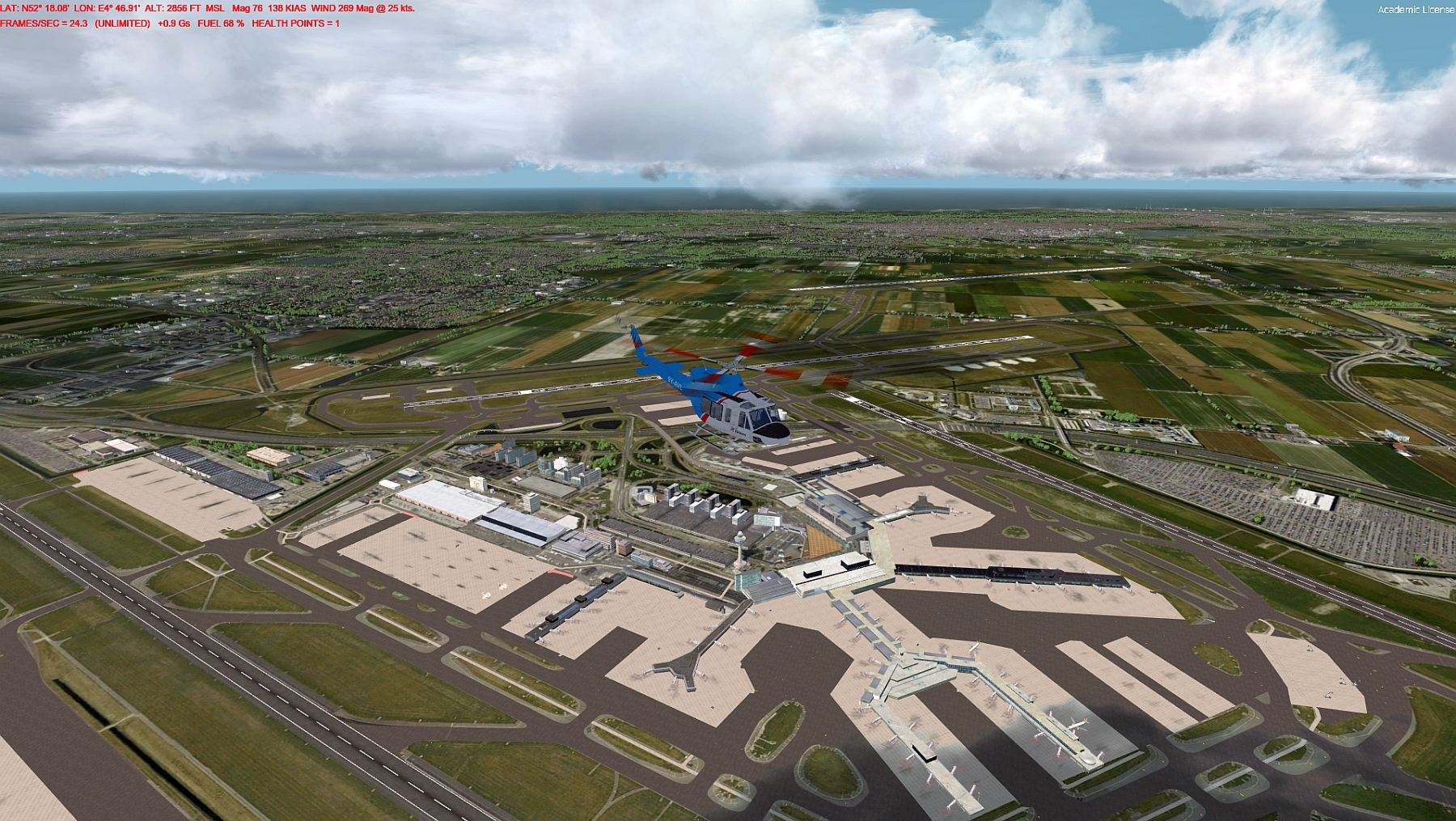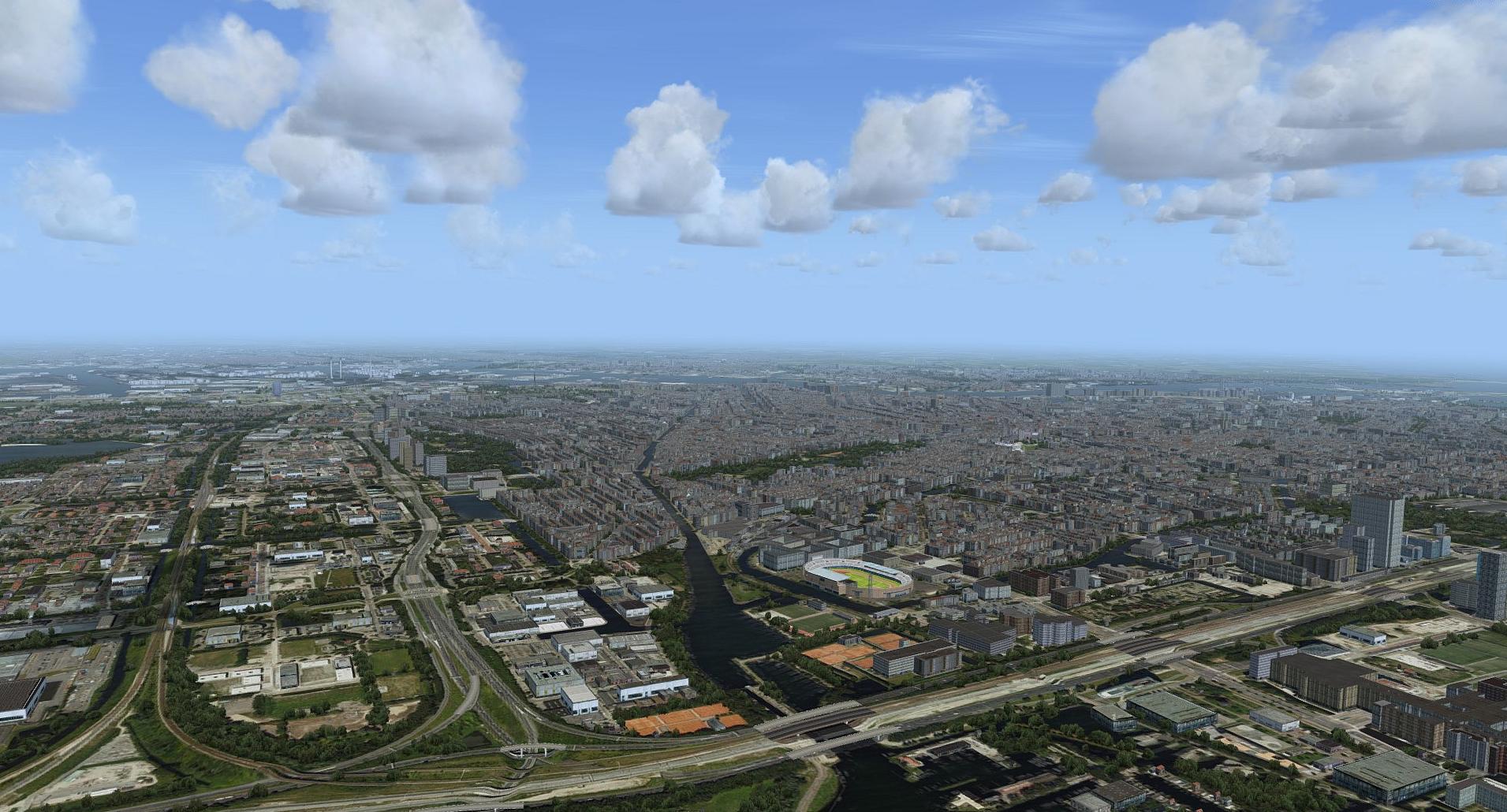 Further south, e.g. on Zealand, the landscape is well represented again. It is obvious that there are no individual houses in their right place. But I found all the places I visited like Domburg, Middelburg or Zierikzee where they should be. The environment also fits, including the condition of the beaches such as sand, grass or dunes. With Zierikzee, for example, the size and type of infrastructure are right, there is nothing to complain about here. Even the windmill at the harbor can be found.
On the other hand, the church and several other distinctive landmarks such as the city gates are missing again. The Haemstede gliding field, on the other hand, is perfectly represented. By the way, there is actually a lot of activity here, mostly short sightseeing flights. The surroundings of the airfield are perfect, location and vegetation, as well as infrastructure, fit perfectly.
What would the Netherlands be without its dams and other buildings to protect the country from the North Sea. The Easter Scheldt Storm Surge Barrier is an impressive building, I rode my bike around there and it is easy to see in the simulator. All in all, I believe that you can easily navigate through the virtual Netherlands in the simulator with an appropriate map!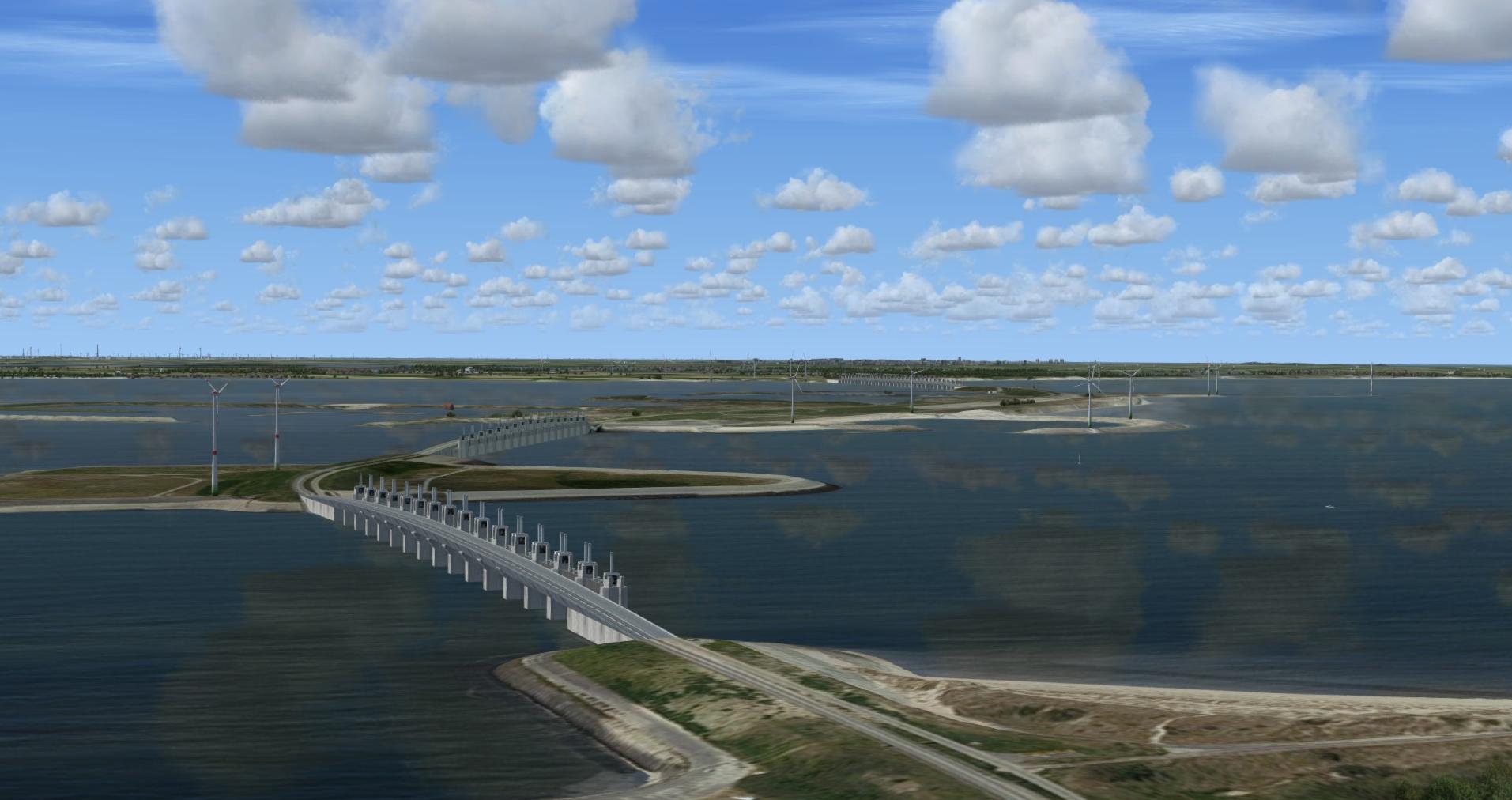 As usual with ORBX we also find excellent lighting, I like dusk and dawn especially well. Seasons are also taken into account, even if there is not much snow in the Netherlands.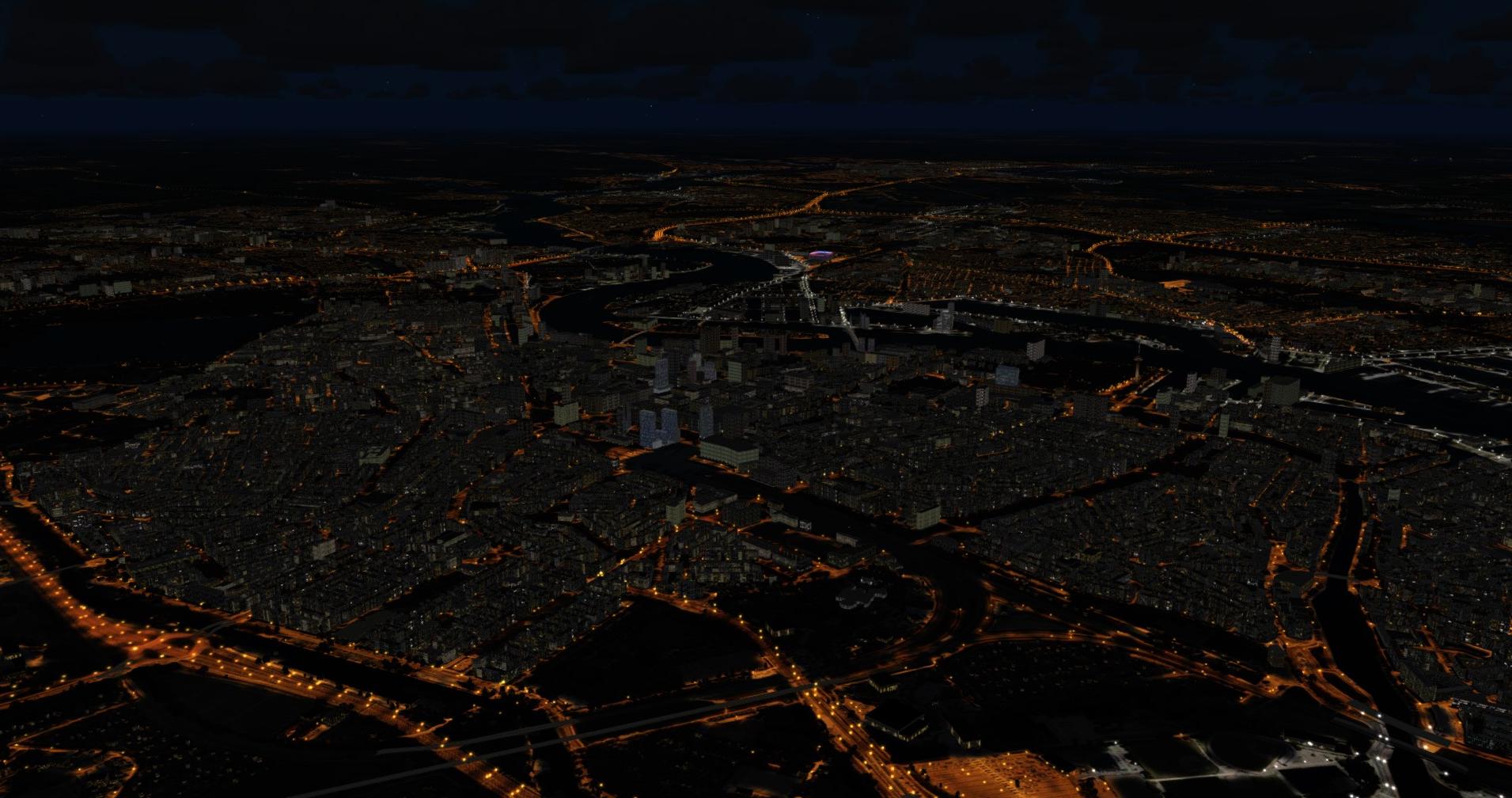 Klaus: All in all, I really liked this addon, it's fun to visit our western neighbors virtually. Be it with light aircraft, airliners or helicopters, I always had quite decent frame rates and that with quite high basic settings of the complete scenery (according to ORBX specifications). Of course, it depends on the computer equipment which should be at least in a medium power range. I always used the weather of AktivSky/ASCA and also the airplanes were quite demanding. However, I don't have any additional AI traffic turned on.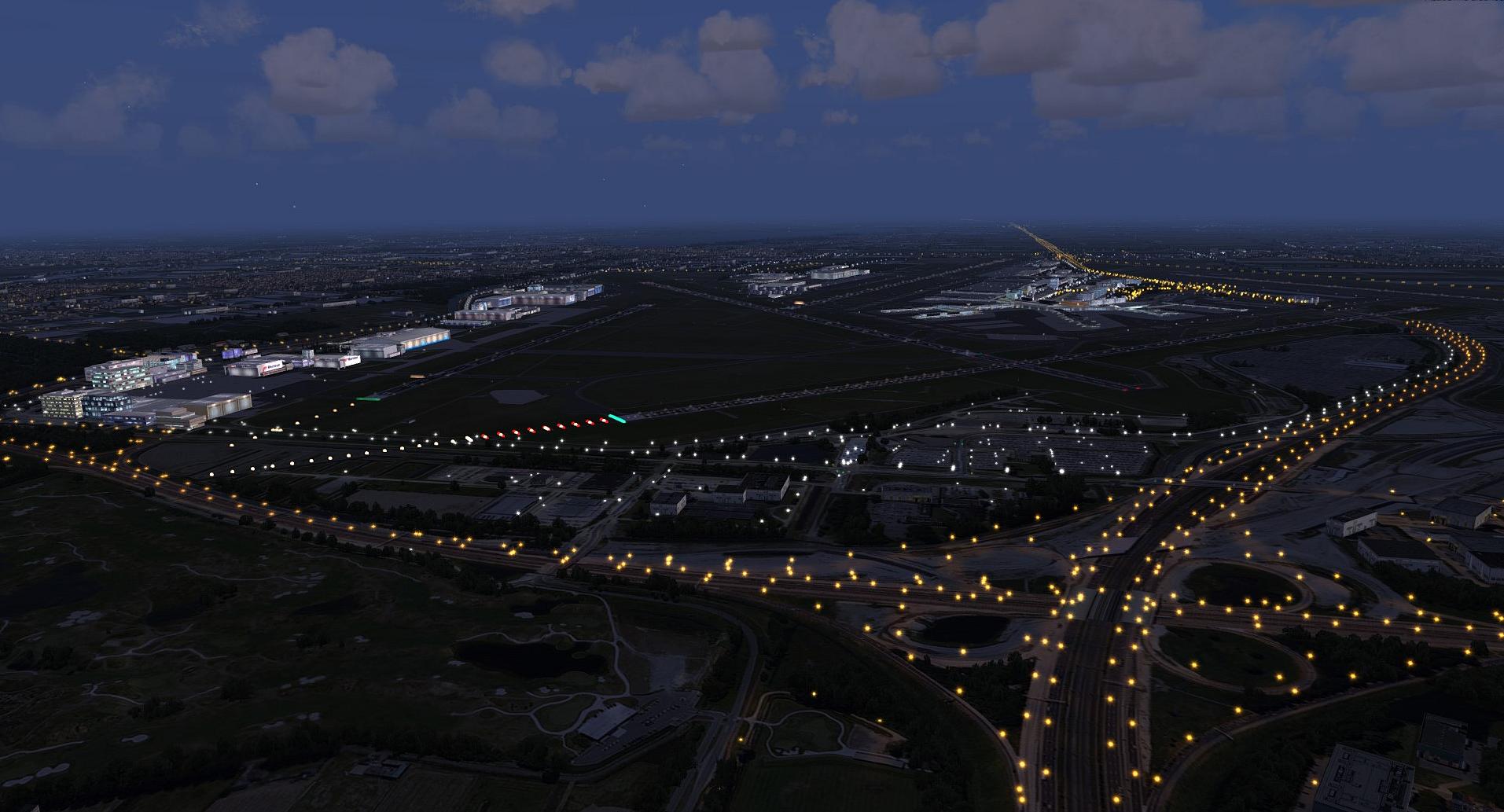 Gunter: In every way, the addon ORBX Netherlands True Earth HD can be described as extremely well done. It essentially keeps its promises and it's a lot of fun to fly VFR in the Netherlands.
However, I can't imagine what download sizes will hit our hard drives when, for example, Germany or even Southern California are offered in this technology.
A big thank you to ORBX for the review copy!
For friendly Flusi: Klaus aka UBootwilli und Gunter aka Viking01.
Some more screenshots: